We design and apply unique patient-based cellular assays for large-scale phenotypic screening, leaning on the power of AI-driven image analysis. Integrated from bed to bench and back to bed, we aim to generate most efficient first-in-class therapeutic molecules for next generation medicine.
Newsroom
Keep posted about
our latest developments
and achievements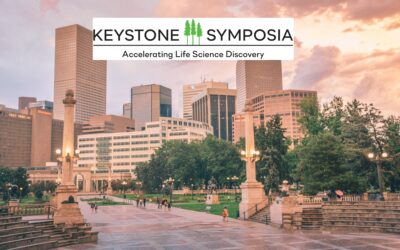 We will participate at this year's Keystone Symposium on Modern Phenotypic Drug Discovery: From Chemical Biology to Therapy that will take place from May 22nd – May 25th 2022 in...
read more
"Patient-derived disease models used for phenotypic drug discovery purposes carry a huge potential. We strongly believe in Ksilink as a key player for effectively bridging the gap between scientific excellence and the pharma industry."
Jacques Volckmann, Head of R&D, Sanofi, France
"Ksilink's capacities to apply patient-derived disease models for high-throughput, high-content screening by using AI-driven deep learning computation is outstanding."
Wolfram Zimmermann, CSO, Myriamed GmbH, Germany
"Bridging the gap between academic clinical research and industry is key to enable the precision medicine of tomorrow. We see big value in the ability of Ksilink to translate clinical expertise into treatment for diseases with high unmet medical need ."
Andreas Meyer-Lindenberg, Director and CEO, Central Institute of Mental Health, Germany
"Phenotypic screening using most authentic disease models is clearly paving the way towards next generation medicine. We strongly believe in Ksilink's potential, allowing the generation of valuable first-in-class therapeutic molecules."
Bert Klebl, Managing Director of Lead Discovery Center, Germany